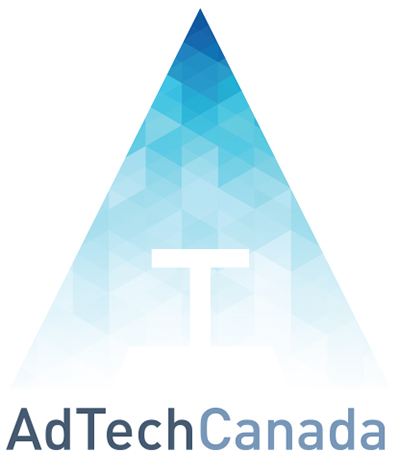 MAY 8 2018
>
BRAM AND BLUMA APPEL SALON
>
TORONTO
BRANDS EMBRACING TECH DISRUPTION
Join
strategy

magazine as AdTech Canada returns with future-forward sessions covering major tech trends and their marketing applications.
Explore how brands best spend their time and money for optimal impact.
Sessions cover: AI application // what you need to know about blockchain // what's new and next in programmatic.
Stay tuned!!!
AdTech Canada's New Home
Evolution in the tech sector is rapid and relentless - but which innovations are worth the time and brand investment?
AdTech Canada returns with Strategy magazine for a half-day of sessions that seek to deliver the latest information on major tech trends in the marketing industry, investigating where brands should spend their time and money to get the best results.
SESSIONS INCLUDE
Future tech in the present tense
AI, VR and IoT are no longer just futuristic acronyms - many brands have been there, done that and found value in their investments. Experts will share the latest and greatest examples of formerly-futuristic tech in real life, and discuss what's possible next.
How to (comfortably) welcome disruption
AdTech Canada will host brands from different verticals to share how they have embraced innovation and solved unique business problems. Learn how your organization can get comfortable working in the tech space.
What's new - and next - in programmatic marketing?
AdTech Canada will take a holistic look at the state of programmatic marketing in Canada, addressing new facets of this growing industry, including programmatic television, programmatic native, and programmatic creative.
Why AI? Brand investment in artificial intelligence
The conference will explore long-term investment in artificial intelligence from a brand perspective, discussing the organizational and cultural shifts required to adapt and focus on this technology within the marketing space.